Thanks to Jay R here are some pictures of extremely rare McGwire cards.

They are 1990 Starline. Before Long John silver's picked up the ad set, they had promos made for different companies.
These are extremely rare...unknown numbers exist, and they aren't listed anywhere.
Jay R was able to purchase some of them from a Starline exec. Very, very nice peice to have in your collection.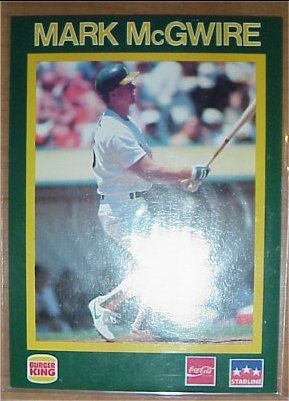 | Back to Index |